Seramik kahve kupaları toptan özelleştirilmiş fiyat
Kahve kupası
Baihua

Liling, Hunan

45 gün

1200000pcs
1. Biz vb 16 oz 4oz, 6 oz, 8oz, 10oz, 12oz, 14 oz olarak, özel bir boyut yapabilir
Mikrodalga, ve Fırın kullanılabilir 2.Can.
Çıkartma, perdelenir do 3.Can, serigrafi tane kupa kabartmalı.
Ceramic coffee mugs
| | |
| --- | --- |
| Product Type: | ceramic coffee mug |
| Material: | stoneware |
| Usage: | Drink coffee |
| Technics: | glazed,decal,silkscreen,embossed |
| Feature: | colorful, taking convenient |
| Decoration: | customer logo,pattern print |
| Color: | red,green,orange,white,black,grey,others |
| Capacity: | 90cc,180cc,220cc,250cc,others |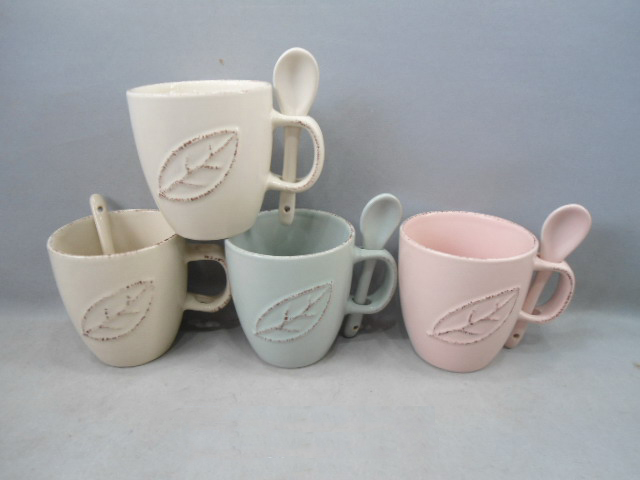 Classification of coffee mugs
Classified by material
Coffee mugs on the market generally have ceramic mugs, glasses, and plastic mugs. Different materials, whether it is on the taste or on their own, have a certain impact. A good cup can make the coffee flavor vivid, but a bad cup will ruin a good cup of coffee.
1. Porcelain cup: The most common coffee utensils. There are white porcelain, bone china and so on. The surface is smooth, the texture is light, the color is soft, and the glaze can be applied with different colors and patterns. Among them, bone china is light and thin. Porcelain mugs are the most widely used. For fine coffee, white porcelain mugs are the best for observing the color concentration of coffee liquid.
2. Pottery cup: It is made of clay and has a relatively rough surface and strong texture. It has a sense of simplicity and meditation. The favorite of coffee players who pursue culture and history. The disadvantage is that the coffee scale is relatively easy to adhere to the cup surface, which is not good for cleaning.
3. Glass: transparent, double-layer glass has better insulation effect. And use it to hold espresso and latte, macchiato and other fancy coffee, can show the layering of coffee.
4. Plastic cup: The temperature of coffee is usually high. When drinking coffee in plastic or paper cup, the smell of the cup is very likely to destroy the original taste of coffee and affect the taste of coffee. The harmful substances contained in these materials will also be released to harm health, and they are not very environmentally friendly.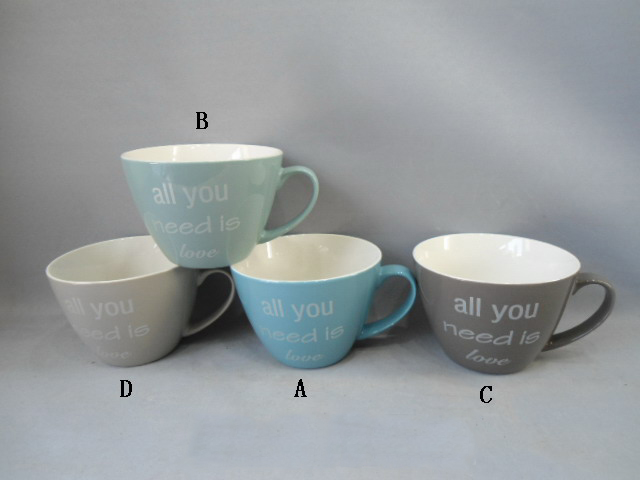 Classified by cup size
There are two types of coffee mugs: wide mouth mugs and straight mouth mugs. For two types of coffee mugs of the same material and different shapes, the coffee flavor you feel is different. The shape of the cup mouth affects the first contact between the coffee and the taste buds at the entrance, which determines which flavor of the coffee is the first to get in touch with you.
1. Wide mouth cup: As the name suggests, the cup mouth will expand to the outside, relatively open. This also allows coffee to better reach the wider taste buds, allowing your tongue to feel the full flavor of coffee, especially the acid flavor experience.
2. Straight cup: That is, the cup mouth is perpendicular to the tabletop, the coffee inlet is more concentrated, and the sweet area and the middle area are directly contacted, and the taste is more balanced.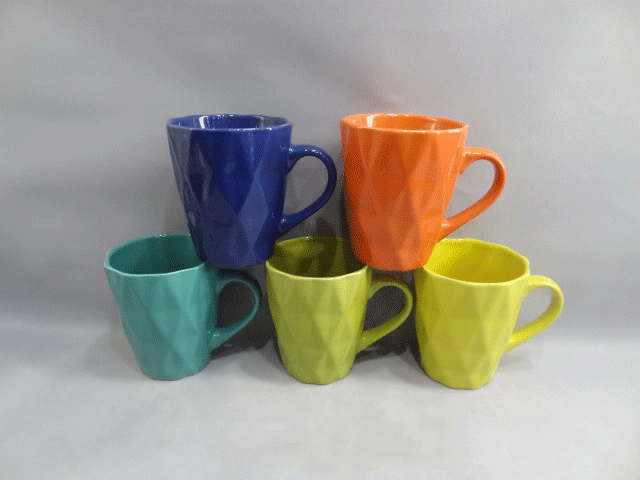 Classified by cup wall
1. Thick cup wall: more conducive to heat preservation, more suitable for drinking latte or cappuccino and other fancy coffee.
2. Lightweight cup wall: It has a more delicate entrance touch, which is more suitable for drinking single items. It can feel the different flavors of coffee displayed at different temperatures from hot to cold.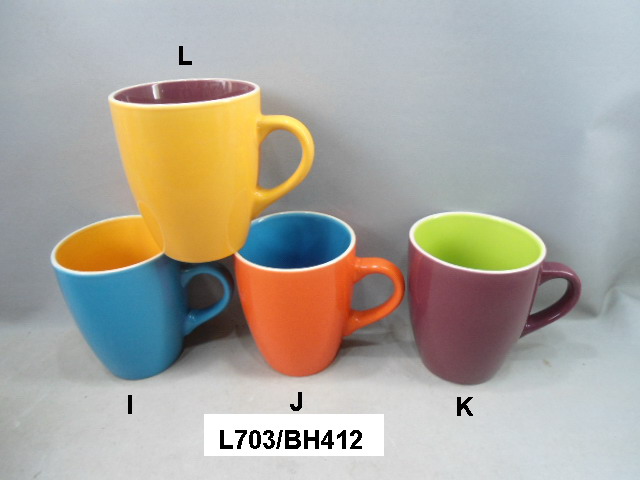 Classified by coffee
1. Small coffee mugs up to 100 ml: mostly used in Italian espresso, such as Espresso.
2.200 ml coffee cup: mostly used for single product coffee.
3. Large coffee mugs of more than 300 ml: used to hold fancy coffee with more milk foam, such as latte.
Production Process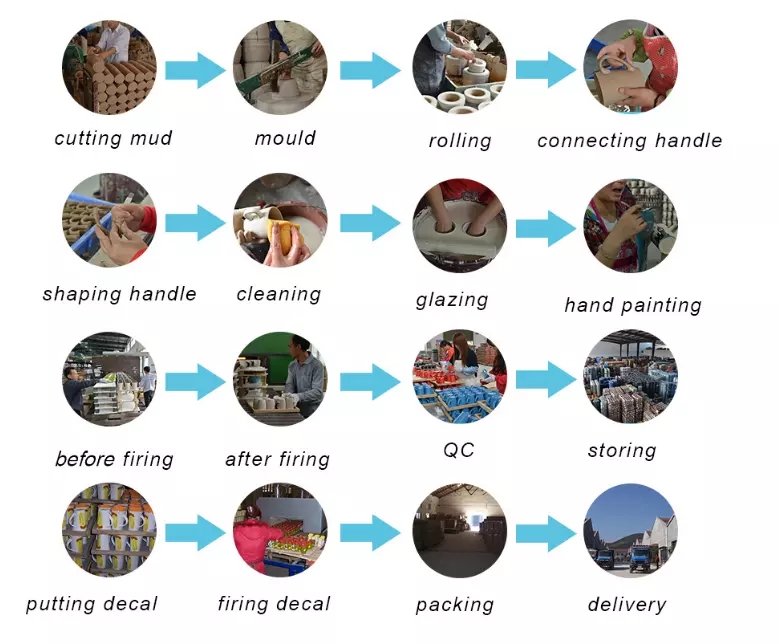 Packaging & Shipping